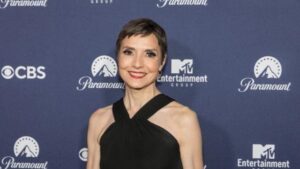 A former Fox News reporter was ordered by a federal judge to reveal the identity of a confidential source, a highly unusual case of a plaintiff's right to legal discovery being placed above the First Amendment protections of a journalist.
The ruling, issued by Judge Christopher Cooper of the US District Court for the District of Columbia, ordered now-CBS News senior correspondent Catherine Herridge to disclose her source in depositions. The reporting was for a series of 2017 articles about a Chinese-American scientist, who subsequently sued the U.S. government for privacy invasion; Herridge was a staff reporter for Fox News when the stories were published.
The order corresponded to a lawsuit filed by Yanping Chen against the FBI and other federal investigative agencies, alleging that Chen's privacy was violated when Herridge reported that the scientist was the subject of a federal counterintelligence investigation. Chen says the information was improperly leaked by federal authorities.